Greetings from Tampa, Florida.
My name is Mitchell David Miller. I was born and raised in Brooklyn, New York. My parents named me for Mitch Miller of Sing Along with Mitch. I use my middle initial, to distinguish myself from my famous namesake.
Activities
My favorite activities are riding a bicycle and fixing errors on Websites. I learned how to create ePubs, and self-published my novel Sociopathic Surgeon in 2012.
Computer programming is my favorite intellectual activity. My late wife and I developed and sold software for a few years.
I worry about COVID! I created COVID USA News to keep up with the latest news, from a diverse group of news sources.
WordPress
WordPress introduced me to many fascinating people. I have awesome references from nice people who needed help with their WordPress sites.
Some people like solving crossword puzzles: I like solving WordPress problems. I also enjoy removing annoying WordPress features.
Please send me a note, if you need help with your WordPress site. I will respond within 24 hours.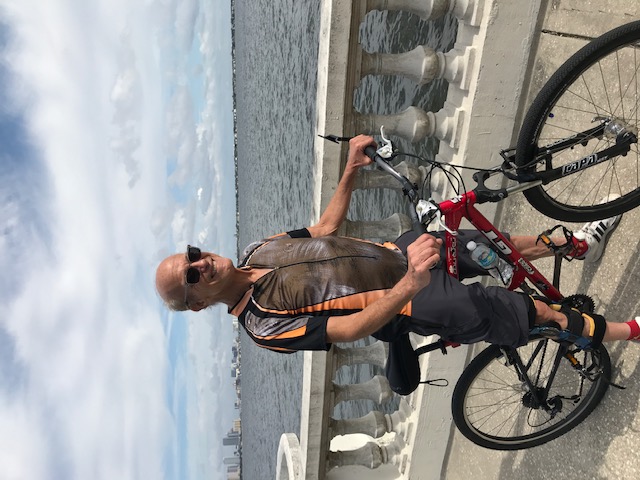 References
Mitchell is an outstanding developer who I have and would trust with my life. Exceptional skills and great work ethic.

Peyton Fouts
Mitchell has been my go to man for all my website and internet set ups and fix its. He has always provided prompt and efficient responses to my problems. I most heartily recommend him. 5 star recommendation!

Phyllis S
Let us discuss the professionalism and work ethic of Mitchell Miller. I have worked on a number of projects with Mitchell for over 5 years and can attest to his ability and knowledge in the field of WordPress construction and optimization.

I have come to rely on his expertise and help for my many and diverse web sites from simple landing pages to complex portal construction. He has always delivered for me.

He is trustworthy and competent in what he does.

Warm regards,

Ronald L. McDonald
Mitchell D. Miller has been a pleasure to have work on my websites.

Over the past twenty years, I have had interaction with numerous website builders, developers and IT personnel. Finding Mitch has made my life considerably easier.

Mitch listens to me to understand my goals and objectives thoroughly. His suggestions on security, seo and upgrading my websites have been spot on.

Mitch's response time to my requests has been outstanding. I never have the feeling that the hours he spends on my websites are inflated. I highly recommend Mitchell D. Miller.

Rande Friedman
Send Me a Note
Around the Web
Please visit my other Websites.
Privacy Policy
Your computer sends your IP address and Web browser type to my Web server. This Website does not share your information, or use Cookies / Web beacons to collect additional information.
Please send feedback if you have questions about this privacy policy.